2 Killed, 4 Injured in Manhattan Car Accident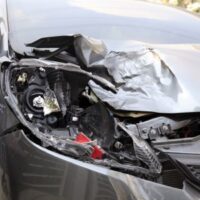 Teens can get into a lot of trouble, especially when vehicles are involved. When they don't follow traffic laws, they can cause serious or fatal accidents.
Sadly, this was recently the case in the Washington Heights area of Manhattan. Five teens were inside a stolen vehicle when it collided with a Jeep and two parked vehicles. Two of the teens were killed in the crash. The fatal accident occurred on the morning of July 3 at Audubon Avenue and 179th Street.
A Hyundai Elantra, which was believed to be stolen, was heading north on Audubon Avenue when it collided with a Jeep heading west on 179th Street. The impact caused the Jeep to overturn. The Hyundai was knocked onto the sidewalk.
Witnesses saw the Hyundai speeding and running red lights before the crash. A 16-year-old boy was driving the car and there were four other teenagers inside the Hyundai at the time. Two of those passengers, ages 15 and 16, were taken to New York Presbyterian-Columbia Hospital, where they later died. Two other passengers, also ages 15 and 16, were taken to Harlem Hospital. They are currently in critical condition. The driver was injured and taken to a local hospital, but he suffered the least serious injuries.
The 53-year-old driver of the Jeep was also injured and taken to Harlem Hospital for treatment.
Two other vehicles were involved. They were parked at the time of the crash. The New York Police Department is still investigating the accident.
Accidents Caused by Stolen Vehicles
In a car accident, the insurance company of the at-fault driver typically covers your damages. However, this is not the case when the driver is a thief who stole the vehicle. In this situation, the at-fault almost never has any insurance to pay for your damages.
What this means is that you're going to have to rely on your own auto insurance policy. Don't hesitate to get your insurance company involved as soon as possible.
If you have collision coverage, then your insurance company will pay for damage to your vehicle. You will just have to pay your deductible. If you have no collision insurance, then you will have to pay for repairs out of pocket.
Uninsured motorist insurance can be very helpful in these situations. This coverage is designed to cover situations where a driver has no insurance. Uninsured motorist insurance steps in and provides insurance as if the at-fault driver was covered. It will cover medical bills, lost wages, and pain and suffering up to the limit you purchased.
Contact Us Today
Car accidents can range from minor fender-benders to fatal crashes. If you are seriously injured, you need to ensure you get the compensation you deserve.
The team at Cohan Law Firm fights for car accident victims every day. We help ensure our clients get the care and compensation they deserve. Schedule a free consultation today with our New York car accident lawyers by calling (855) 855-0321 or (212) 601-2693.
Source:
abc7ny.com/nyc-crash-washington-heights-accident-traffic/13456258/