New York Personal Injury Lawyers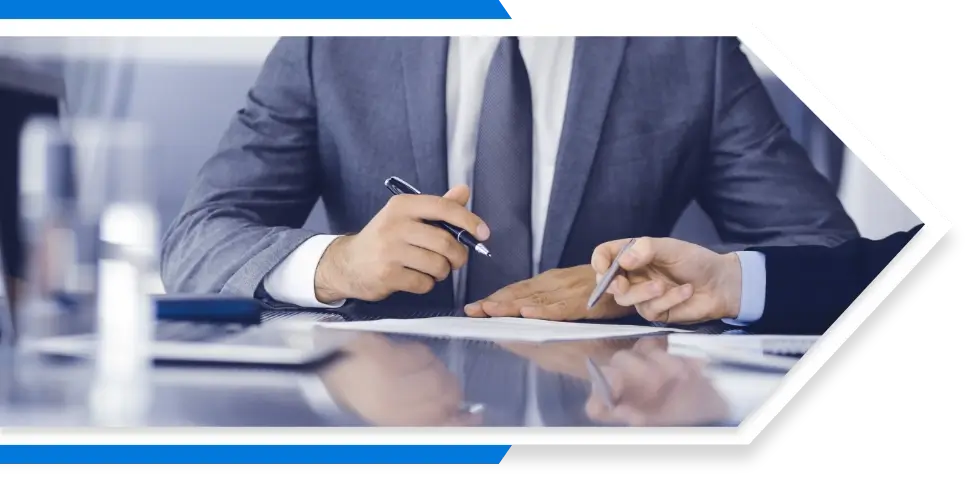 Cohan Law Firm is a New York personal injury law firm that has recovered millions of dollars for victims of car accidents, slip and falls, trip and falls, construction accidents and negligence. We understand the devastating impact a serious injury can have on your life, including not just your lost wages, time away from work, medical care and rehabilitation, but also the pain and suffering you are forced to endure and the total disruption to your life when it is turned upside down by a reckless driver, negligent property owner or some other breach of the duty of care that was owed to you.
At Cohan Law Firm, we treat the responsibility to our clients with the utmost respect. While we are working diligently to take on the insurance company and hold them accountable for the full measure of the damages caused to you, we provide you with the highest level of customer service you could reasonably expect. We don't just wait for your call if you have questions about the status of your case. We proactively call you and keep you informed and updated so you always know what's going on and what to expect next. We know that results matter, but just as important is the way you are treated while your case is being resolved. You've been hurt because of another's negligence or intentional misconduct. You're in pain, physically and emotionally, and we'll do everything we can as a law firm to ensure you are taken care of. Call our dedicated New York personal injury lawyers today for a free and confidential consultation.
​Motor Vehicle Accidents
Cohan Law Firm handles the full range of motor vehicle accident claims in New York City. If you've been injured in a car, truck or motorcycle accident, hurt in a pedestrian or bicycle crash, involved in a collision with a City bus or taxi, or with an Uber, Lyft or limousine, our team has the knowledge and skills to help. Whether the driver who hit you was drunk or distracted, uninsured or fled the scene in a hit-and-run, we know what it takes to hold the proper party accountable to you. If you suffered a serious injury that takes you outside of New York's no-fault insurance scheme, we'll put together a strong case that proves the other driver's negligence, fault, and liability to you for the full amount of damages you've endured, including medical expenses, lost income, and pain and suffering.
Premises Liability
Property owners have a duty to maintain their premises in a safe condition for their customers, guests, and members of the public. From grocery stores to department stores, hotels to nightclubs, subways to sidewalks, we hold property owners liable for injuries caused by a slip and fall, trip and fall, dog bite, or even an assault due to negligent security on the premises. Property owners and their insurers argue they didn't have notice of the hazard or weren't given a reasonable time to fix it. We know New York premises liability law and how to build a strong case that proves when the property owner is liable for the harm you've incurred. Premises liability accidents can be embarrassing, painful, and costly to deal with. We'll fight to see you get the compensation you need and deserve.
Workplace and Construction Accidents
If you were hurt at work because of the negligence of a third party, or if the contractor in charge of the construction project failed to provide adequate fall protection and other safety measures, you can count on Cohan Law Firm to hold the responsible party accountable to you for their failures and the harm they've caused. We help workers injured in falls in the workplace, or if they've suffered electrical shock, been struck by a falling object, crushed or squeezed in between machinery. At the construction site, our personal injury practice covers scaffold accidents, ladder falls, electrocution, forklift injuries, crane collapses, trenching and excavation injuries, and more. Construction is a dangerous occupation, but injuries can be avoided if proper safety measures are taken. When they aren't, we are here to hold responsible parties accountable and make sure you get the care and compensation owed to you.
Defective Products
We hold product manufacturers strictly liable when they put defective products on the market that wind up causing serious injury, whether due to a defect in the design of the product, an error in the manufacturing process, or a lack of adequate safety labeling. From household appliances to automotive and truck defects, Cohan Law Firm is ready to take on the biggest corporate defendants to compensate you for your harm and make the marketplace safe for others.
Nursing Home Negligence
Cases of nursing home abuse and neglect are heartbreaking tragedies that should never be allowed to happen if nursing home owners and administrators are running their facilities appropriately. We help family members identify signs and symptoms of neglect and abuse and obtain justice for patients suffering from bedsores, medication errors, the improper use of restraints, misuse of antipsychotic drugs, cleanliness and hygiene issues, or the lack of proper medical care.
Catastrophic and Wrongful Death
Cohan Law Firm helps accident victims with injuries large and small, including the most severe fractures, burns, head and brain injuries, injuries to the neck and back, and other catastrophic harm. If you've lost a family member because of the negligence of another, we'll fight to obtain justice for your loved one along with compensation to help cover funeral expenses, medical expenses, the loss of income and the many other ways the loss of a spouse or child can impact your life that are recognized by New York's wrongful death statute. Call us for a confidential discussion to talk about what happened and how we can help.
What is My Case Worth?
The first stage of a traffic collision is simply pain and fear. The second stage is one of mourning—mourning for what has taken away from you both physically and emotionally. Some victims looking for the silver lining may convince themselves that the crash was not that bad, that it could have been worse, and that they could have been killed or more seriously injured. While an injury could potentially have been worse if things had gone slightly differently, traffic victims should realize that they do not deserve any of what happened to them. The third stage of a traffic collision is realizing how expensive it all is. On top of the physical injuries, many personal injury victims have to spend years recovering from financial debt and job-loss due to disability. For these reasons, it is entirely natural to wonder what one's case is worth. At Cohan Law Firm, our New York personal injury lawyers work tirelessly to maximize our clients' take-home compensation.
What Damages Does a Personal Injury Claim Include?
Before we can accurately answer the question of what your case is worth, it is important to understand what a personal injury claim is. A claim is simply a demand for compensation. A lawsuit takes it one step further—a lawsuit is a legal proceeding in civil court, and if the two parties cannot come to an agreement the lawsuit will be tried in court. Most personal injury claims, and lawsuits, are settled out of court, however. Damages in a personal injury claim or lawsuit include the following:
Medical expenses and projected future medical costs
Pain and suffering
Emotional distress
Lost wages and lost earning capacity due to short or long-term disability
Loss of joy of life
Property damage
The Average Value of a Traffic Injury Claim Settlement
According to the Insurance Information Institute, the average bodily injury claim settlement is a little over $20,000, while the average property damage claim in a car crash case is worth a little under $5,000. These averages mean nothing regarding your case.
Why it is Impossible to Estimate Your Claim's Value at this Point
A typical personal injury claim takes over a year to settle. Much of this time is used up waiting to get an accurate assessment of your injuries. It takes a long time to recover from serious injuries, and your case's value has a lot to do with your long-term outcome, as well as the pain and suffering and lost wages in the meantime while you heal. The longer and more arduous your recovery process, the more your case is worth. Because of this, it is not possible to guess what your case is worth so early. It could be worth $50,000, or it could be worth $500,000.
How Does a Contingency Fee Work?
A contingency fee works as such: you hire an attorney, your attorney works on your case for a period of months to years, and they either win a settlement offer or lawsuit verdict, or they do not. If your attorney wins your personal injury claim/lawsuit out of court, your attorney is privy to 30 percent of the settlement proceeds. If you take your case to court, your attorney is privy to a larger percentage (40 percent) of the settlement or lawsuit award because of the extra time and effort it takes to argue a case before a judge and jury. If you lose your case, either in or out of the courtroom, you do not owe anything to your attorney. A contingency fee allows injured plaintiffs with little to no financial clout to take on the largest insurance companies in and out of the courtroom with no financial risk. A contingency basis also serves as extra motivation for your attorney to do the very best job possible; the more they make for you, the more they make for themselves and their law firm. A contingency fee is a win-win for both the client and the attorney.
Contact Cohan Law Firm Today
If you or a loved one has suffered an injury in Brooklyn, The Bronx, or throughout NYC, the Cohan Law Firm is here to make sure you get the medical care and compensation you need and deserve. We take our cases on a contingency fee basis, where we advance all costs necessary to pursue your case, and we only charge a fee based on the recovery we obtain for you. If we don't win, you don't pay. We speak both English and Spanish in the office and welcome you to contact us in the preferred language of your choice. We want to give you the best level of customer service you can expect from a law firm and deliver results you'll be happy with. Call our experienced New York personal injury lawyers today for a free consultation.