Can I Sue for an Escalator Injury in New York?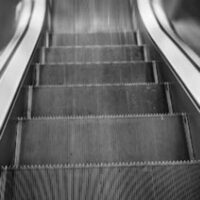 The escalator is much older than the elevator, having first been patented all the way back in 1859. Since then, it has become a fixture across numerous cities – often appearing in subway stations, airports, and shopping malls. Unfortunately, safety concerns associated with escalators continue to persist despite these inventions being around for almost two centuries. It is indeed possible to become injured while riding a defective escalator, and this is something that many plaintiffs in New York understand only too well. But can you really sue for an escalator injury in Manhattan?
Zurich Sued for Manhattan Escalator Injury 
On October 4th, it was reported that the escalator company Zurich had been sued for its alleged role in a woman's injury. The alleged incident occurred at a Manhattan subway station, and it led to a coverage dispute involving the New York City Transit Authority and the Metropolitan Transit Authority. Eventually, both transit authorities agreed to drop the dispute.
This shows that injuries involving escalators are still relatively common in New York, especially when you consider the fact that the city has so many subway stations and public spaces.
Other Examples of Escalator Injuries 
Escalator injuries are relatively common in other places as well. Throughout the years, numerous plaintiffs have sued escalator companies in sports stadiums, shopping malls, airports, and many other public areas. According to the CPSC, about 6,000 people are injured by escalators each year.
One of the most notable escalator disasters occurred in South Korea recently, with 14 confirmed injuries occurring at a subway station in Gyeonggi province. The injuries occurred when the escalator suddenly started moving in reverse, throwing numerous people off balance and causing a range of ailments. Questions were immediately raised when it became clear that the escalator had been constructed with numerous Chinese parts, as there were suggestions that these parts were defective.
Another notable escalator accident occurred in August of 2023 when a number of people in Louisiana suffered injuries while at a commuter-rail station. Again, the issue seems to have been a sudden reversal in direction, causing people to fall and become injured.
Some of the worst escalator accidents involve people suffering serious injuries when their feet become mangled in the machinery. There have been recent reports of people having their legs amputated due to the serious nature of these injuries.
Where Can I Find a Qualified Personal Injury Attorney in Manhattan? 
If you've been searching for a qualified New York personal injury attorney, look no further than Cohan Law, PLLC. Over the years, we have helped numerous plaintiffs strive for justice and compensation after injuries. We know that defective escalators, stairs, elevators, and many other aspects of public spaces can easily lead to serious harm for innocent people. With our assistance, you can assess your options during a consultation and determine the most appropriate course of action. Book a consultation today to get started.
Sources: 
scmp.com/news/asia/east-asia/article/3225918/south-koreans-irked-reliance-chinese-escalator-parts-after-subway-station-accident
law360.com/insurance/articles/1728308/ny-transit-agencies-zurich-drop-escalator-injury-dispute