All Onewheel Electric Skateboards Have Now Been Recalled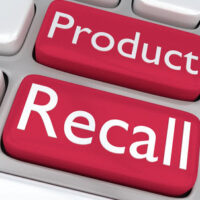 Over the past few years, all kinds of new electric vehicles have appeared on New York's roads – including electric cars, electric bikes, and electric skateboards. But not all of these vehicles are safe. In fact, many have now been recalled after a number of serious, potentially-fatal accidents. The hype surrounding new technology can easily encourage product manufacturers to rush through safety requirements in their haste to sell as many electric skateboards as possible. Recently, all Onewheel models have been recalled after at least four deaths.
Four Deaths and Numerous Serious Injuries Connected to Onewheels 
In October of 2023, it was reported that all Onewheel models had been recalled across the United States as numerous reports of injuries and deaths continue to roll in. The scale of this recall shows the serious nature of the incidents. It is also worth pointing out that in many other recalls, only certain models are targeted. The wide-reaching scale of this recall illustrates that there is a problem with the core concept of the product rather than a specific feature. In other words, the product cannot be fixed and its basic design was seemingly defective from the very beginning.
Between 2019 and 2021, four people died while riding Onewheels. These were associated with so-called "nosedive" accidents where Onewheels suddenly lost power and sent the anterior section into the cement without warning. This in turn threw the riders forward, causing traumatic brain injuries (TBIs), fractures, and ligament damage. All four deaths resulted from catastrophic head trauma. In one case, a rider was killed even while wearing a helmet. In light of these incidents, Consumer Protection authorities in the United States are warning all Onewheel owners to immediately stop using these products.
Electric Skateboards Have Led to Many Crashes in New York 
New York is no stranger to electric skateboards. With so many people riding these devices, crashes are inevitable. It's worth mentioning, however, that crashes may be caused by negligent parties other than the manufacturers. For example, an e-biker collided with an individual riding an electric skateboard near Central Park in the summer of 2023. The viral video of the incident showed the skateboarder being thrown into the air. This summer, an "e-skater" was also struck by a Jeep in nearby New Jersey, causing serious injuries. It can be difficult to determine who was truly at fault for these e-skateboard injuries, and it may be necessary to speak with a lawyer to approach this situation with efficiency.
Where Can I Find a Qualified, Experienced Personal Injury Attorney in Brooklyn? 
If you've been searching for a qualified, experienced personal injury attorney in New York, look no further than Cohan Law, PLLC. Over the years, we have helped numerous injured plaintiffs – including those who have experienced crashes involving electric vehicles. Customers rightly assume that electric skateboards are safe, but the truth is that manufacturer negligence is at an all-time high. Book your consultation today to hold negligent parties accountable for causing your accident.
Sources: 
nypost.com/2023/07/01/worlds-collide-e-biker-slams-into-e-skater-in-nyc/
patch.com/new-jersey/manchester-nj/skateboarder-injured-after-being-hit-jeep-manchester-police