New NIH Leader Has Faced Numerous Medical Malpractice Lawsuits in New York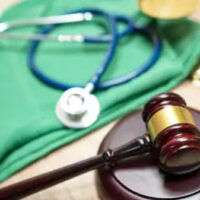 The Director of the National Institutes of Health plays an important role in the United States, and it is a position of serious responsibility. This position is now widely-recognized thanks to the NIH's active involvement in the Covid-19 pandemic, with New Yorkers understanding that the organization will play an equally central role in any future pandemics or health emergencies. With Lawrence Tabak and Francis Collins leaving the door open for a new face, the Biden Administration has chosen Dr. Monica Bertagnolli as the new leader of the NIH. But Bertagnolli's history of medical malpractice lawsuits has raised numerous eyebrows.
Allegations of Medical Malpractice Faced by Dr. Monica Bertagnolli 
Reporters at the New York Post have highlighted a number of medical malpractice allegations against Bertagnolli over the course of her career. These allegations include:
A botched hernia surgery
Failure to diagnose colon cancer
Delayed diagnosis of cancer
Perhaps the most notable case is the botched hernia surgery, as this claim has reached the trial stage. It is rare for medical malpractice claims to reach trial, as 93% of these cases are either dismissed or settled out of court. The fact that this specific case has advanced to the trial stage suggests that it might have very clear merits. Specifically, she is accused of using sutures instead of mesh during the surgery – causing the plaintiff to require two additional surgeries to fix the ailment.
The general argument in Bertagnolli's favor is that most doctors face at least a few allegations of medical malpractice over the course of their careers. This argument states that such accusations are unavoidable, and they should be expected given the fact that Bertagnolli has spent many decades in her field. But the trial against her somewhat dampens the strength of this argument.
Bertagnolli has never publicly admitted that she made a mistake, arguing instead that both sutures and mesh are acceptable. However, the plaintiff argued that the doctor seemed confused about what she had done during the surgery, and at one point Bertagnolli allegedly believed that she had chosen mesh instead of sutures. In the end, she was directed to compensate the plaintiff for $450,000.
She also faces an upcoming wrongful death lawsuit that involves the failure to diagnose cancer. The merits of this case are not yet known, and the trial is scheduled for 2025. Another cancer-related lawsuit was filed in 2000, but it seems to have been settled out of court.
Where Can I Find a Qualified Medical Malpractice Lawyer in Manhattan? 
If you have experienced medical malpractice, consider getting in touch with the New York personal injury lawyers at Cohan Law, PLLC. We have experience with a number of medical malpractice cases, including nursing home negligence and medication errors. Dr. Monica Bertagnolli's history of medical malpractice lawsuits illustrates that even the most influential leaders in our medical community may be accused of harming patients. To take effective legal action, book your consultation as soon as possible.
Sources: 
nypost.com/2023/08/29/biden-nih-pick-slapped-with-four-medical-malpractice-claims-watchdog/
foxnews.com/politics/watchdog-group-calls-biden-nih-nominee-medical-malpractice-suits