New York Workers Suffer Serious Roadside Hazards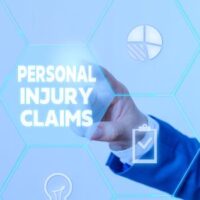 Many New Yorkers find themselves working in close proximity to roads. These might include construction workers, tow truck drivers, landscapers, and many others. Even if a worker spends a few minutes unloading equipment from a company pickup truck, they may find themselves in serious danger. All it takes is a few seconds for a vehicle to speed around a corner. Take your eye off the road for a brief moment, and you could suffer serious injuries. Recent accidents in New York highlight the dangers faced by roadside workers.
Sealant Worker Killed While Getting Supplies from Back of Truck 
On September 13th of 2023, it was reported that a sealant worker had lost his life after being struck by a passing vehicle. The 23-year-old was grabbing supplies from the back of the work truck when a black Jeep passed by, struck the work truck, and killed the worker in the process. After an investigation, the Monroe County Sheriff's Office concluded that the incident was an accident. However, they also issued a public warning, urging drivers to be aware of their surroundings.
What Can You Do After Being Struck by a Vehicle While Working? 
After being struck by a vehicle on the job, you may suffer a range of potential injuries:
Head injuries
Fractures
Internal organ damage
Lacerations
Bruises
Sprains
Paralysis
Amputations
Disfigurements
Of course, there is also the possibility of death. Whatever the case may be, these injuries will likely lead to financial losses. Even a relatively light injury will need some form of medical treatment, and this is usually quite expensive. In addition, you will almost certainly need to take at least a few days off work in order to recuperate. For serious injuries, workers may face millions of dollars in medical expenses and permanent disabilities that prevent them from ever working again.
These losses should be compensated by either a workers' comp claim or a personal injury claim against the driver who caused the accident. A combination of both may be possible.
What Happens if My Family Member Dies After Being Struck by a Car at Work? 
If you have lost a loved one due to a workplace accident, you may file what is known as a "wrongful death claim." This may lead to compensation for unpaid medical expenses, missed future earnings, funeral expenses, and other damages.
Where Can I Find a Qualified, Experienced Personal Injury Attorney in New York? 
If you were struck by a driver while working near a road, you may be eligible to pursue compensation alongside a qualified, experienced New York personal injury attorney. Book a consultation with Cohan Law, PLLC today to discuss your options. Although filing a workers' comp claim can help, you may also have the opportunity to file an injury claim against the negligent driver who struck you. In addition, families who have lost workers due to fatal accidents can work with our attorneys to file wrongful death claims. Book your consultation today to get started.
Sources: 
rochesterfirst.com/monroe-county-sheriffs-office/portion-of-chili-ave-shutdown-as-mcso-investigates-crash-involving-pedestrian/
nypost.com/2023/07/14/harrowing-video-shows-moment-nyc-road-rage-driver-fatally-plowed-into-construction-worker/