Worrying Signs for New York's MTA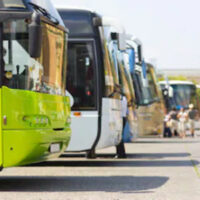 The concern over the state of New York's MTA is nothing new. Over the past few years, commuters have become increasingly wary about increasing violence, accidents, and other issues. Two new reports show that the transit system is continuing to experience issues – many of which suggest heightened danger for commuters. But what can you do if you were injured while riding a bus or a train in New York?
MTA Bus Driver Smashes into Parked Cars in Brooklyn 
On September 15th, it was reported that an MTA bus driver had smashed into several parked cars in Brooklyn. The crash was so intense that the cars ended up stacked on top of each other. Authorities released almost no information about the circumstances of the crash, and why it occurred. It seems as though the bus driver crashed into these parked vehicles for no real reason, as no other driver was involved. Fortunately, no one was injured. The driver was sent for drug/alcohol testing and removed from active duty while the investigation moved forward.
This is hardly the first time an MTA bus has crashed in Brooklyn. Just months earlier, another bus driver was involved in a much more serious crash that left 14 people injured. One person suffered critical injuries. The bus collided with a total of six other vehicles, and it wasn't clear who was to blame.
Growing Concerns About Vandalism and Violence on the Subway 
The subway system is also dealing with constant criminal activity, including fare dodging, vandalism, and violence. The latest fiasco was an act of vandalism that left dozens of train windows smashed on the W line. It was reported that this vandalism amounted to $500,000 in damages, and the entire W line had to be taken offline for over a day. Early one morning, 78 train car windows were smashed. Along with the W line, the D and F trains were also affected.
The transit authority vowed to catch those responsible, pointing out that the subway system has a multitude of surveillance cameras. The silver lining is that only property was affected. Too often, we see criminals striking other people instead of train windows on the MTA system. Those who have been injured by criminals while riding the MTA might have the opportunity to file an injury claim and recover compensation.
Where Can I Find a Qualified, Experienced Personal Injury Attorney in New York? 
If you've been searching for a qualified, experienced New York personal injury attorney, look no further than Cohan Law, PLLC. Over the years, we have helped numerous injured plaintiffs in the Brooklyn area. We know just how dangerous and traumatic MTA accidents can be, and you may be eligible to pursue compensation for your injuries. Reach out today to book a consultation and discuss the most appropriate course of legal action.
Sources: 
cbsnews.com/newyork/news/mta-bus-crash-parked-cars-brooklyn/
cbsnews.com/newyork/news/subway-service-suspended-on-w-line-after-several-trains-vandalized-mta-says/