Nursing Home Lawsuits Are Slowly Moving Forward in New York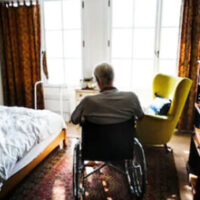 The Covid-19 pandemic may be over, but many families are still reeling from the effects in New York. It goes without saying that the injuries, fatalities, and traumatic effects of this pandemic could have been prevented by better policies. In particular, New York's approach to nursing homes during the pandemic has drawn intense criticism from experts and families alike. Today, lawsuits against both public officials and nursing homes in New York are slowly moving forward.
Are Nursing Homes Shielded From Liability? 
One of the most controversial aspects of the Covid-19 victims was the fact that the government gave blanket immunity to many healthcare organizations. Some argued that this move was necessary in order to give these healthcare providers the ability to act decisively without feeling threatened by possible legal action. However, some claim that this decision was never warranted – and that healthcare organizations should always be held accountable for causing harm to others.
In 2021, it was reported that former Governor Cuomo's Office was under investigation for giving liability immunity to doctors, hospitals, healthcare organizations, and vaccine companies. It was alleged that he granted this immunity in exchange for campaign donations. Eventually, the embattled governor was forced to repeal the immunity bill, potentially allowing injury lawsuits against nursing homes to move forward.
While these new lawsuits have been moving forward at a relatively slow pace, some reports point to a "rising tide" of legislation that could lead to serious consequences for various nursing homes.
Families of Covid-19 Victims Sue Former Governor Andrew Cuomo 
But families are not content with simply suing the nursing homes. They are also attempting to hold the former governor accountable, claiming that it was his policies that led to this entire fiasco. One group of plaintiffs made headlines recently after naming Cuomo, Melissa DeRosa, Howard Zucker, and Sally Dreslin as defendants. All of these individuals were in some way involved with pandemic policies. These policies include the controversial decision to send covid-positive seniors back to nursing homes and forcing the facilities to accept them. This, the plaintiffs argued, contributed to 15,000 preventable deaths.
Whatever the case may be, we can clearly expect more lawsuits to move forward against parties that contribute to Covid-19 injuries – including both government agencies and healthcare providers.
 Where Can I Find a Qualified Personal Injury Attorney in New York? 
If you've been searching for a qualified, experienced New York personal injury attorney, look no further than Cohan Law, PLLC. Over the years, we have helped numerous plaintiffs and their families. We know that many injuries and fatalities suffered during the pandemic were preventable, and it may be possible to sue those who allowed these tragedies to occur. Book your consultation today to determine the most appropriate course of legal action.
Sources: 
dailymail.co.uk/news/article-12466275/COVID-deaths-NY-andrew-cuomo-families-sue.html
theguardian.com/us-news/2020/may/26/andrew-cuomo-nursing-home-execs-immunity