Reckless Drivers Continue to Cause Mayhem in New York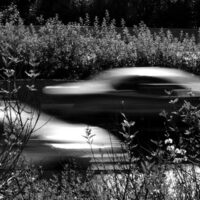 Reckless drivers are unfortunately becoming more common than ever in New York, and a string of recent crashes shows us just how serious this issue is becoming. Drivers and pedestrians are losing their lives due to serious cases of driver negligence. People are driving the wrong way down highways and barreling through crowds of pedestrians with seemingly no regard for public safety. It is not clear what is causing this rise in recklessness, but one thing is certain: Injured victims in New York can pursue compensation with help from personal injury lawyers.
Grandfather Killed in Queens Parking Lot by Reckless Driver 
On September 5th, it was reported that a grandfather had been killed while loading groceries into the back of his trunk in Queens. The accident occurred while his wife and two grandchildren were sitting inside the vehicle. Judging by photos from the scene, it seems as though another driver rammed straight into the back of the grandfather as his back was turned. This accident occurred in a car park, which suggests serious negligence and a complete disregard for pedestrians nearby.
It also seems as though the vehicle was struck with serious force, as all of the occupants were hospitalized with various injuries. Although one might assume that distraction could have played a role in this crash, police reports suggest that this was actually the result of a medical emergency. The driver apparently "blacked out" before the crash, which means that he was unconscious and unable to apply the brakes when the collision occurred. The crash remains under investigation, and there is no word on whether criminal charges will be filed.
Grandmother Killed in Wrong-Way Crash 
A similar story was reported a day later on September 6th, as another elderly grandparent lost their life in a wrong-way crash. The grandmother was on I-87 when a pickup truck suddenly appeared heading the wrong way down the highway. Unable to avoid the impact, the victim lost her life after being rushed to a nearby hospital. It was later determined that the other driver was fleeing from the police at the time of the accident. This individual is now facing a slew of charges, including unlawful possession of a firearm.
Three Victims Hospitalized after Yet Another Wrong-Way Crash 
A day afterward on September 7th, yet another wrong-way crash occurred – this time in Kent. An intoxicated individual and his passenger were heading the wrong way down I-84 when they struck another car. All three individuals were transported to a local hospital for treatment after the collision.
Where Can I Find a Qualified, Experienced Injury Lawyer in Queens? 
If you've been searching for a qualified, experienced New York personal injury attorney, look no further than Cohan Law, PLLC. We understand that reckless drivers in New York are fully capable of upending lives and causing serious injuries. While nothing can ever turn back time, you can pursue compensation for this traumatic event. Reach out to us today to discuss how you might cover your medical expenses, missed wages, emotional distress, and other damages.
Sources: 
patch.com/new-york/southeast/3-hospitalized-after-early-am-wrong-way-crash-i-84
nypost.com/2023/09/06/kathy-groshans-killed-by-wrong-way-driver-brian-oleary-police/
nbcnewyork.com/news/local/5-people-struck-1-killed-in-afternoon-queens-car-crash-officials/4651634/