CPAP Company Offers Almost $500 Million to Patients in New York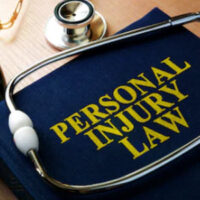 Over the years, many companies have been forced to pay multi-million-dollar settlements for faulty devices. CPAP stands for "Continuous Passive Airway Pressure," and devices that use this form of positive airway pressure often prove extremely useful for those with sleep disorders. Unfortunately, these devices have a long history of defects – causing serious issues for those who rely on them. A recent case shows that patients in New York who experience problems with their CPAP devices may be eligible for compensation.
Philips Respironics Offers $479 Million Settlement 
On September 7th, it was reported that Philips Respironics had reached a $479-million settlement agreement in connection with class-action lawsuits filed against the company. This specific settlement involves claims that the device blew pieces of foam and gas into patients' airways during sleep. This is conducive with a number of product recalls that Philips was forced to undertake, and this issue is extremely well-established.
However, it seems as though this specific settlement is only meant to cover the cost of replacing faulty CPAP machines with functional alternatives. It does not cover much more significant issues, such as the cost of medical care incurred due to the faulty devices. It should also be noted that this settlement does not require Philips to admit any wrongdoing whatsoever.
The current lawsuits against Philips may end in much higher settlements. A sum of almost $500 million might seem like a lot, but it must be divided among thousands of people. When you do the math, this settlement doesn't even begin to cover the damages caused by faulty CPAP machines. According to the New York Times, the settlement would provide as little as $50 per person. This is especially true when you consider the claims of current lawsuits – namely that the foam and gas have been linked to lung cancer or even death. Initially, Philips itself warned doctors of the carcinogenic effects of the foam – but over the years they have walked back these claims.
Philips has released a statement that reads:
"Patient safety and quality are our top priorities, and we want patients to feel confident when using their Philips Respironics devices."
 A number of Americans rely on CPAP machines to prevent potentially fatal sleep disorders. One such example is President Biden, who confirmed that he uses one of these devices after being spotted with strap lines across his face.
Where Can I Find a Qualified, Experienced Personal Injury Attorney in New York? 
If you've been searching for a qualified, experienced New York personal injury attorney, look no further than Cohan Law, PLLC. Over the years, we have helped numerous injured plaintiffs pursue justice for their damages. If you have been injured by a defective product such as a CPAP machine, you may be eligible to receive compensation for your medical expenses, missed wages, emotional distress, and anything else you were forced to endure. Book a consultation today to discuss your legal options.
Sources: 
nytimes.com/2023/09/07/health/cpap-defect-recall-philips-respironics.html
nypost.com/2023/06/28/biden-using-cpap-machine-for-sleep-apnea-white-house-admits/