Suing for Peloton Injuries in New York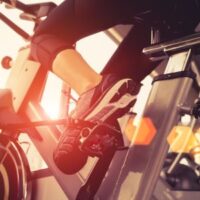 A Peloton is a type of stationary bike, and this exercise machine has proven popular among millions of New Yorkers. But as one recent case highlights, these machines are also capable of causing serious injuries. If you have been injured while working out and you believe that your machinery was to blame, you might be eligible to pursue compensation from the manufacturer or designer. If you have lost a loved one due to a tragic, fatal accident with an exercise machine, you can also file a wrongful death claim.
Family of Deceased Man Sues Peloton in Brooklyn 
On September 8th of 2023, it was reported that the family of a deceased man in Brooklyn was suing Peloton for allegedly contributing to his fatal injuries. The family claims that this individual was switching between floor exercises and his Peloton bike when the bike struck him in the face and neck. This impact apparently severed his carotid artery, killing him almost instantly. It seems as though he was in the process of moving from the floor to the Peloton when he reached up to grab the machine. In his attempt to "hoist himself up," he inadvertently caused the bike to spin and impact him.
Peloton has responded with a statement that reads:
"We offer our deepest sympathy and condolences to the Furtado family for this unfortunate accident. As a Member-first company, the health and safety of our Member community is a top priority."
 However, the company (which has a market cap of almost $2 billion) denies any wrongdoing in connection to the accident. Specifically, they claim that the accident occurred due to the plaintiff's misuse of the product and not due to any negligence on their part.
Facing this defense strategy, the plaintiff will need to establish that the company should have issued a warning not to use the bike as a brace.
Peloton Has Struggled with Recalls Over the Years 
Just months earlier in May of 2023, the CPSC reported that Peloton had recalled 2 million exercise bikes due to fall and injury hazards. The specific issue was the bike seat post assembly, which apparently had a tendency to break during use. This defect had the potential to send users tumbling to the floor – and 35 such incidents had been reported. Out of these injuries, wrist fractures seem to be especially common. It should be noted, however, that the aforementioned injury claim in Brooklyn has nothing to do with this specific defect.
Where Can I Find a Qualified, Experienced Personal Injury Attorney in Melville? 
If you've been searching for a qualified, experienced New York personal injury attorney, look no further than Cohan Law, PLLC. Over the years, we have helped numerous injured plaintiffs throughout New York – including those who have been harmed by defective products. The recent Peloton injury lawsuit illustrates how easily certain products can lead to serious injuries or even fatalities. Book your consultation today to discuss the most appropriate legal course of action as you pursue compensation for your injuries.
Sources: 
abcnews.go.com/Business/wireStory/lawsuit-blames-peloton-death-nyc-man-bike-fell-103035299
cpsc.gov/Recalls/2023/Peloton-Recalls-Two-Million-Exercise-Bikes-Due-to-Fall-and-Injury-Hazards