NYC Contractor Caught Falsifying Documents to Hide Involvement in Worker's Injury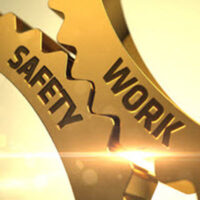 New York workers rely on safety protocols and procedures. If these safety procedures are ignored or breached, employees may suffer fatal consequences. Fortunately, New York employees and their families enjoy certain rights and protections – including the opportunity to pursue compensation after serious or fatal accidents. The issue is that many employers try all kinds of tactics to prevent these families and workers from getting their hands on much-needed compensation. This was made clear by a recent case in New York.
Department of Investigation Exposes Contractor's Falsifying of Safety Information
 On August 7th, it was reported that the City Department of Investigation had discovered evidence that a contractor had forged a supervisor's signature in order to give the impression that proper safety procedures were followed. This investigation stemmed from an injury suffered by a Brooklyn worker who fell from a roof. The accident occurred in 2018, and the man fell through a hole in an old warehouse. After the 25-foot drop, the individual suffered a severe head injury and spent the next two months in a medically-induced coma.
Eventually, it became clear that this worker could no longer carry out his work-related duties due to his injuries. It was at this point that he and his family decided to sue the employer. However, they quickly encountered issues. The contractor initially provided signed site safety logs that apparently showed that the proper safety procedures were followed. However, the superintendent who supposedly signed these logs then came forward and claimed that his signature had been forged.
A new motion filed by the plaintiff has established that the site logs were fabricated. It seems that the superintendent wasn't even present at the site when the injury occurred. Further questions were raised after a supervisor came forward and claimed he tested the roof's integrity by "jumping up and down on it." Somewhat predictably, an inspector concluded that this was not a proper method for checking the roof's safety – especially after it was apparently weakened by serious rainfall.
The safety logs that were apparently forged include the description of various site conditions – including the use of harnesses tied off to beams. But seeing as the plaintiff fell through the roof all the way to the ground, it seems clear that harnesses were not used – even though the signed reports suggest that they were.
Where Can I Find a Workers' Comp Attorney in Brooklyn? 
If you've been searching for a New York personal injury attorney, look no further than Cohan Law, PLLC. Over the years, we have helped numerous New York workers and their families pursue the compensation they need to cover medical expenses, missed wages, and other damages. Victims of gravity-related injuries may have the ability to sue their employers or property owners directly to pursue additional damages, such as emotional distress. Book your consultation today to get started with an effective action plan.
Source:
thecity.nyc/2023/8/7/23822424/fake-safety-log-construction-injury-lawsuit