Pursuing Compensation for Fire-Related Injuries in New York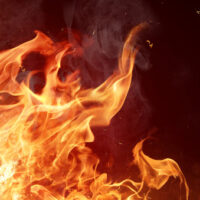 Fire-related injuries have the potential to alter lives forever. Many fire-related accidents are fatal, and survivors often struggle with disfigurements, disabilities, and other serious consequences. Faced with these issues, many injured plaintiffs decide to pursue compensation. Doing so may help them cover medical expenses, missed wages, emotional distress, and other damages typically associated with fire-related injuries. Unfortunately, fire-related incidents are all too common in New York.
Recent Fire-Related Accidents in New York
 On July 31st of 2023, two motorists died in a fiery crash. At 1 AM, troopers responded to the crash, which occurred in German Flatts. It seems that the driver lost control, went off the road, and struck a tree before the vehicle burst into flames. The occupants were obviously unable to escape the blaze in time.
On August 5th, another fiery crash occurred in the town of Clayton. Police responded to the crash at 4:30 AM, discovering a truck that had apparently been on fire for an "extended period of time." Apparently, the driver had veered off the road before going through a fence. After hitting a tree, the vehicle caught on fire. This crash also proved fatal, as the driver was not able to escape.
Residential fires are also relatively common in New York, especially in apartment complexes. On August 6th, it was reported that NYC had increased inspections of self-closing apartment doors – largely in response to the Bronx fire that killed 17 people in 2022. Today, officials are trying to make sure that landlords and property owners are complying with a new regulation that requires these self-closing doors.
This announcement came just one day after a fire in Queens that injured one resident and one firefighter. The fire broke out at approximately 3 PM on August 5th, and families were still inside when thick smoke started emanating from the windows. Over 100 firefighters were called to the scene, but almost everyone escaped relatively unscathed. Although this is certainly a positive outcome, the fire highlights continued fire safety issues for apartment complexes across New York.
Compensation for Disfigurement After Suffering Burns 
It is possible to receive compensation for disfigurement after suffering burns. These burns can affect a plaintiff's self-esteem and their ability to live a normal, happy life. It might also affect their ability to earn an income – especially if the plaintiff previously relied on their image or beauty to carry out their work-related tasks.
Where Can I Find a Qualified, Experienced Injury Attorney in Manhasset? 
If you have suffered fire-related injuries such as burns, consider getting in touch with a skilled New York personal injury attorney. Choose Cohan Law, PLLC to pursue compensation with confidence and efficiency. With our help, you can strive for the financial support you need to cover medical expenses, missed wages, emotional distress, and any other damage you might have been forced to endure. Book your consultation today to get started.
Sources: 
syracuse.com/crime/2023/07/central-ny-man-woman-die-in-fiery-car-crash.html
wnytv.com/2023/08/05/fiery-crash-town-clayton-claims-life/
nypost.com/2023/08/06/nyc-ramps-up-inspections-of-self-closing-apartment-doors-after-horrific-bronx-fire-that-killed-17/
cbsnews.com/newyork/news/astoria-queens-housing-complex-fire/