Suing for Tainted Bone Grafts in the United States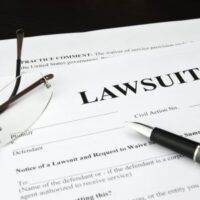 According to the latest statistics, up to 500,000 bone grafts are conducted each year in the United States. With so many bone grafts taking place across the world, there is genuine concern about the availability of donor tissue. Companies are fighting with each other for access to donor tissue, and in some cases they are lowering their standards. As a new report illustrates, low-quality bone graft tissue can lead to serious health issues.
Tainted Bone Grafts Cause Tuberculosis Outbreak 
On July 31st, it was reported that at least five cases of tuberculosis in the United States had been definitively linked to tainted bone grafts. The tainted bone grafts all come from one particular company, and a total of 36 people used the product before it was recalled. This means that the number of tuberculosis victims may actually be much higher than just five. Unfortunately, at least one individual has lost their life as a direct cause of a tainted bone graft.
The bone graft products were shipped to many states, including New York. Regulators have issued the following statement:
"CDC and FDA are working with state and local health departments, hospitals, surgical centers, and dental offices in the affected states to ensure patients are rapidly evaluated and treated, prevent further patient harm, and determine if additional measures can be taken to prevent similar outbreaks in the future."
 While all of the products have been recalled, there are fears that some people may still be at risk. This is the second time this specific company has been linked to a tuberculosis outbreak, and the first instance occurred back in 2021. At this time, a different type of bone graft product was linked to tuberculosis, and the outbreak killed eight people. A total of 87 patients developed tuberculosis.
How Can You Sue for a Defective Medical Product? 
There are a few options when suing for a defective medical product. One option is to file a medical malpractice claim against the facility, doctor, or agency that recommended the procedure or carried it out. The logic here is that the medical professionals carrying out the treatment should have exercised a greater duty of care in ensuring that the medical products were safe.
Another option is to sue the medical company directly for manufacturing defects. Companies can be held strictly liable for their products, and the presence of tuberculosis in bone graft products is a clear form of negligence.
Both options may provide compensation for medical expenses, missed wages, emotional distress, funeral expenses, and other damages.
Where Can I Find a Qualified Injury Lawyer in New York? 
If you've been searching for a qualified, experienced New York personal injury attorney, look no further than Cohan Law, PLLC. We know that medical products and medical procedures can easily result in injuries for innocent patients. With our assistance, you can strive for the best possible outcomes. Book your consultation today to get started with an effective action plan.
Source: 
10news.com/deadly-tuberculosis-outbreaks-in-us-linked-to-tainted-bone-grafts