How Medication Errors Occur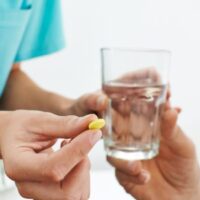 When a person is not feeling well or has a chronic condition, there are many medications that can help. There are almost 6,800 prescription medications available in the United States. There are many more over-the-counter drugs as well as countless herbs and supplements used to treat health issues.
Given this staggering number of substances available, it's no wonder that mistakes can happen. Many drug names sound alike. Plus, many do not interact well with each other, causing adverse side effects.
Medication errors can cause anything from rashes to heart attacks to death. In fact, more than 7,000 people in the United States die from medication errors every year. Medication errors can occur at any point of the process, including ordering or prescribing, documenting, transcribing, dispensing, administering, and monitoring. However, medication errors are most common at the ordering or prescribing stage. What typically happens is that the physician writes the wrong medication, the wrong dose, or the wrong frequency.
Common Reasons for Medication Errors
Some common causes of medication errors include:
Look-alike sound-alike medications. Many medications look the same as others or have names that sound like others, making them easy to be confused with each other. The Institute for Safe Medication Practices has a list of commonly confused drug names that spans nine pages. There are also abbreviations, symbols, and dose designations that are prone to errors.
Poor communication. When passing drug information from one doctor to another, it's common for something to get lost in translation. When these handoff situations are rushed, there are distractions, or there is incomplete information, the likelihood of a medication error increases. There can also be poor communication between doctors and patients. The doctor may be rushed or there may be language barriers involved. There may also be allergies that the doctor is unaware of, and these issues can all increase the risk of errors and adverse reactions.
Incorrect dose. This error includes overdose, underdose, and an extra dose. This type of error may occur due to improper labeling or administration errors caused by doctors, nurses. or caregivers.
Emergency department. Most medication errors occur in the emergency department of a hospital. The number of errors can be as high as 39% among pediatric patients. There are a few factors that contribute to this, including high patient volume, difficult patients, patients who refuse to share their medication information, overwhelmed staff, and staffing shortages. Distractions are also common in a hospital environment, accounting for 75% of medication errors.
Contact Us Today 
Medications are supposed to help people feel better. However, they have to be handled and administered properly.
Medication errors can be made by doctors, pharmacists, hospitals, nursing homes, and other parties. If you or a loved one has been affected, contact Cohan Law Firm today. Our New York medication error lawyers can guide you through the process of filing a claim. Call (855) 855-0321 or (212) 601-2693 to schedule a free consultation.
Source:
ncbi.nlm.nih.gov/books/NBK519065/