MTA Bus Crashes into Construction Lift in Midtown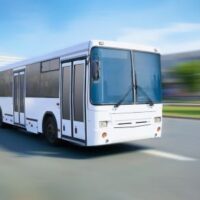 Construction accidents, crane collapses, and train derailments have become all too common in New York City. Just weeks after an unexplained crane collapse in the middle of Manhattan and days after a train derailment, an MTA bus has crashed into a construction lift in Midtown, causing numerous injuries. This raises renewed questions over the collapse of basic infrastructure in New York City and a so-called "competency crisis." Fortunately, injured victims still have the ability to pursue compensation after becoming injured due to these critical failures.
"Unknown Circumstances" Lead to Serious MTA Bus Crash 
On August 15th, it was reported that a serious MTA bus crash had occurred in Midtown. This crash seems to have occurred between a construction lift and the bus, and it led to numerous injuries. A total of eight people reported injuries, although these ailments were supposedly minor. It is not clear why or how the collision occurred, but the lift apparently struck the side of the truck as it moved past a construction site. This would suggest that the construction contractor or lift company is to blame, and not the bus driver. However, this is all speculation as details surrounding this incident are still extremely sparse.
Construction Worker Struck by Water Truck 
Construction safety continues to be a major talking point in New York, with new injuries and accidents reported on an almost daily basis. On August 18th, it was reported that a construction worker had been struck and seriously injured on a work site in Chenango. This worker had apparently just stepped out of a portable toilet when a water truck suddenly zoomed past and ran him over. The victim's torso and legs were crushed, and he was quickly rushed to the nearest hospital.
Authorities pointed out that the toilets were placed in a very poorly-thought-out location, as they were directly in the path of moving vehicles. Therefore, it may not be entirely the truck driver's fault – and the site safety supervisor may be primarily to blame. There is no word yet on whether the contractor will face fines or other consequences, but this is certainly a possibility. The injured worker may have the chance to file a personal injury lawsuit rather than a workers' comp claim, especially if the truck operator is a third party. This is yet another example of the lack of construction safety in New York.
Where Can I Find a Qualified, Experienced Injury Attorney in Melville? 
If you have been injured in a Melville bus accident, be sure to get in touch with a New York personal injury attorney at your earliest convenience. Choose Cohan Law, PLLC to pursue compensation with confidence and efficiency. After a bus accident, an injury claim can provide compensation for missed wages, emotional distress, medical expenses, and a wide range of other damages. Reach out today to book your consultation and get started with an effective action plan.
Sources: 
abc7ny.com/nyc-construction-lift-strikes-mta-bus-accident-police/13650035/
uppermichiganssource.com/2023/08/18/construction-worker-run-over-by-water-truck-while-exiting-portable-toilet/