Cancer Victims Score Victory Against Goodyear in New York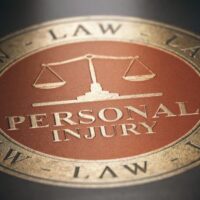 Many companies have been accused of creating hazards that lead to cancer for workers and other members of the public. One of the most notable recent examples is Goodyear – a tire company that has been accused of exposing its factory workers to asbestos. The lawsuit has been ongoing for years, but plaintiffs continue to score victories against the company. One such victory came recently in New York – and it gives cancer victims and their families hope.
Goodyear Fails to Dismiss Lung Cancer Lawsuit in New York 
On October 16th of 2023, Mesothelioma.net reported a victory against Goodyear. The company had sought to dismiss a cancer lawsuit filed by the family of a former worker, and a judge in New York quickly denied this attempt to dodge liability. The plaintiff in question apparently passed away after years of working at a Goodyear factory, where he regularly came into contact with asbestos. Numerous studies have established a clear link between asbestos and fatal mesothelioma.
Goodyear tried to show that there was no way its products could have caused the plaintiff's death. This pitted their own expert witnesses against those submitted by the plaintiff, and the latter's witnesses proved more convincing to the court. Finally, the family members were able to point to clear records that the company had in fact used asbestos-containing sheet gasket material in the past. While this doesn't necessarily mean that the plaintiffs will win their lawsuit, it is a clear indication of the court's willingness to hear these kinds of cases in New York.
It Has Been a Rocky Road for Goodyear 
Goodyear continues to encounter legal issues in connection to its alleged use of asbestos-containing products. Another recent development occurred in March of 2023 when family members of Akron workers pursued a $72.5-million settlement from the talc supplier, which apparently provided Goodyear with cancer-causing products. The company has been accused of lying about the asbestos content of these products. Thousands of people may be eligible for a share of this multi-million-dollar settlement, with new family members being identified each week. A full list of workers affected by the asbestos was released recently.
A major moment in this story occurred in April of 2017, when Goodyear was sued by Berkshire Hathaway Inc. over asbestos claims. Berkshire Hathaway is best-known for being Warren Buffet's conglomerate, and it apparently sued the tire company in an attempt to avoid insurance claims filed by workers of the company. The goal was to avoid covering claims made over many decades – dating back to the 70s. The company apparently has over 60,000 claims pending against it.
Where Can I Find a Qualified, Experienced Personal Injury Attorney in New York? 
If you've been searching for a qualified, experienced New York personal injury attorney, look no further than Cohan Law, PLLC. Over the years, we have helped numerous injured plaintiffs strive for positive results and compensation for various damages. If you believe that your family member lost their life due to toxin exposure at a factory, you may have the ability to take legal action. Book your consultation today to determine the most appropriate course of legal action.
Sources: 
mesothelioma.net/mesothelioma-news/goodyears-argument-against-lung-cancer-liability-fails/
beaconjournal.com/story/news/2023/03/11/akron-rubber-worker-heirs-inquire-about-72-5-million-talc-settlement/69986626007/