Drunk Driver Kills Couple in Long Island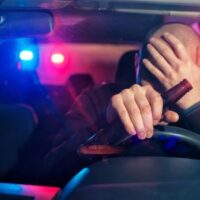 Drunk drivers continue to cause mayhem throughout New York, and innocent people are dying as a result. Recently, a couple in Long Island lost their life in a tragic, high-speed collision caused by a heavily-intoxicated driver. While there is nothing anyone can do to bring victims back or heal their permanent injuries, you can explore your options to pursue compensation alongside a qualified, experienced personal injury attorney in New York.
Driver of Acura MDX Was Almost Three Times Over the Limit 
On August 14th, NBC New York reported that a couple had been killed after colliding with a drunk driver in Nassau County. The crash is notable for several reasons. First of all, the victims were driving a Ferrari convertible, while the drunk driver was in an Acura MDX. This shows that the stereotype of the risk-taking, intoxicated sports car driver is often inaccurate. The Acura MDX is a relatively innocuous small SUV, and yet it was obviously capable of reaching high speeds and causing serious damage. Presumably, the couple in the Ferrari were driving in a safe, responsible manner despite the "risque" nature of their vehicle.
The second notable detail is the level of intoxication involved. According to police, the driver of the Acura MDX had a blood-alcohol level that was almost three times the legal limit. In other words, his BAC was almost 0.24. This driver had apparently crossed into oncoming traffic prior to the crash. As a result of this accident, he is being charged with two counts of manslaughter and two counts of assault. He is also facing charges of vehicular homicide, reckless driving, and driving while intoxicated.
Can You Sue for a Drunk Driving Crash that Kills a Family Member in New York? 
Although the drunk driver in the aforementioned incident is facing serious criminal consequences, he may also face a civil lawsuit from the family of the victims. This type of lawsuit is called a "wrongful death" claim, and it may provide family members with compensation for a range of economic and non-economic damages. Economic damages in a wrongful death claim may include unpaid medical expenses incurred by victims on their deathbeds. Families may also receive compensation for future missed wages or funeral expenses. Non-economic damages include mental or emotional losses, such as emotional distress, grief, loss of consortium, and so on.
Where Can I Find a Qualified, Experienced Personal Injury Attorney in New York? 
If you've been searching for a New York personal injury attorney, look no further than Cohan Law, PLLC. Over the years, we have helped numerous injured plaintiffs throughout the New York area. If you have been injured by a drunk driver, we can help you explore your options for compensation. If you have lost a family member due to a drunk driver, you may be able to pursue compensation on their behalf. Reach out today to discuss your options in more detail.
 Source:
nbcnewyork.com/news/local/crime-and-courts/alleged-drunk-driver-smashes-into-ferrari-on-long-island-killing-couple-police/4590980/