New York City Hands Over $5.5 Million Settlement for Family Injured by Falling Tree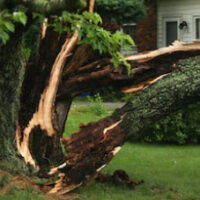 Falling trees have the potential to cause serious injuries in New York, and these injuries can lead to multi-million-dollar lawsuits against the city. Recently, the city provided a $5.5-million settlement to a mother for injuries that she and her children sustained while walking in Central Park. This highlights the growing danger posed by trees in NYC – but it also shows that injured victims should fight for their rights after suffering preventable harm in the city's various parks.
New York City and Arborist Companies Responsible for Critical Injuries 
On August 16th, it was reported that a $5.5-million settlement had been approved for a woman injured by a tree in Central Park. This individual was walking with her three sons when a tree suddenly fell onto her, leaving her with severe, disabling injuries. Her injuries were so severe that she was not able to breastfeed her children. In addition, her young children also suffered major injuries in the incident. One of her children, who was two years old at the time, suffered a concussion and brain hemorrhage. The woman herself suffered spinal fractures and brain injuries, causing the "threat of paralysis" and lifelong disabilities.
Three years after the incident, the woman filed a $200-million settlement against the city and the companies responsible for maintaining the trees. The lawsuit argued that the trees were neglected for years despite obvious signs of decay and imminent collapse. In addition, the mother's lawyers claimed that the trees had been overwatered, causing less root space. Finally, they pointed out that the trunk had been struck multiple times by snow plows, further destabilizing it. In other words, they argued that the defendants actions and inactions led to the hazard.
Although she initially sought $20 million, the $5.5 million settlement is certainly a victory for this plaintiff and injured victims across New York City. This is not the first time injured plaintiffs have been compensated for tree-related injuries, and it isn't the largest settlement recorded. That honor goes to a $13.75-million settlement awarded to a couple in 2020. In that case, their child was killed by a falling branch in Central Park.
What Kind of Injuries in Central Park Can Lead to Lawsuits? 
A wide range of injuries in Central Park may result in personal injury claims. These might include:
Injuries from falling trees or branches
Slips on ice
Slips on snow
Slips on liquid spills
Falls caused by debris
Uneven pathway or sidewalks
Broken stairs or bridges
Where Can I Find a Qualified, Experienced Personal Injury Attorney in Forest Hills? 
If you've been searching for a qualified, experienced New York personal injury attorney, look no further than Cohan Law, PLLC. We know that there are many hazards for plaintiffs walking in public parks. Whether you have slipped on ice or whether you have been struck by a falling branch, it always makes sense to assess your legal options. Book a consultation with us today to determine the best route forward.
Source: 
gothamist.com/news/55m-settlement-for-nyc-woman-after-central-park-tree-severely-injures-her-and-her-children