Tragic New York Bus Crash Was Carrying High School Students: What We Know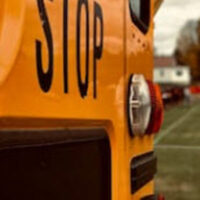 Time and time again, some of the most vulnerable individuals in New York find themselves facing serious risks due to car crashes. A group of high school students traveling by bus may suffer unthinkable injuries or even deaths due to driver negligence. The state was shocked to learn about a recent bus crash that left several high school students injured, and the crash also claimed the lives of adult victims. But how did this crash occur, and could it have been prevented?
High School Students Injured on their Way to Band Camp 
On September 22nd, it was reported that a group of high school students had suffered various injuries after their bus crashed on a New York highway. The students were on their way to band camp. The circumstances of the crash are still somewhat unclear, although the bus seems to have tumbled down an embankment after veering off the road. Although various students were injured, the most serious effects were felt by two adults who lost their lives. Both of these adults were teaching staff members. Five of the victims had to be hospitalized, and these individuals were apparently in critical condition following the crash.
The bus was apparently 30 minutes away from its destination in New York when it crashed. According to one student, the bus flipped multiple times as it tumbled down the embankment before finally coming to rest at the bottom of a hill. As is the norm with buses, none of the students were restrained in their seats. This caused the students to be tossed around inside the vehicle as it tumbled.
It is not clear why or how this accident occurred, but preliminary evidence points to some kind of tire failure. Of course, some form of driver negligence is also possible – whether it involves the bus driver or another vehicle on the road. Even if a tire failure proves to be the main cause of the crash, negligence may still be a factor. For example, the bus may have been improperly maintained, and people may have failed to check the tire pressure. It goes without saying that this incident may lead to injury lawsuits at some point in the future. A full investigation will be necessary to determine where the fault lies. We can only hope that accidents like this stop occurring in New York.
Where Can I Find a Qualified, Experienced Personal Injury Attorney in New York? 
If you've been searching for a qualified, experienced New York personal injury attorney, look no further than Cohan Law, PLLC. Over the years, we have helped numerous injured victims – including those who have been harmed in bus crashes. We know that these injuries can be life-altering or even life-ending. With our help, you can hold negligent parties accountable and pursue compensation for your various damages. Book your consultation today to determine the most appropriate course of legal action.
Source: 
ctvnews.ca/world/bus-carrying-high-school-students-to-band-camp-crashes-killing-2-and-seriously-injuring-others-1.6572051