Olympic Athlete Accuses Medical Staff Member of Sexual Assault in New York Court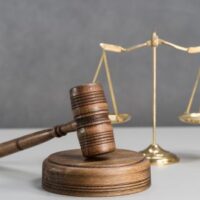 American athletics have been plagued by allegations of sexual harassment and assault over the years, and it seems as though these incidents are only increasing. Recently, a US bobsledder accused her team chiropractor of sexual assault, and she has filed a lawsuit against various defendants in New York as a result. But what are the circumstances of this lawsuit, and could it really lead to consequences for the various organizations involved?
Aja Evans Accuses Chiropractor of Groping Her
 On September 21st of 2023, an Olympic bobsledder named Aja Evans filed a lawsuit against numerous defendants for alleged sexual assault. These defendants include her chiropractor, the chiropractic clinic, the United States Olympic & Paralympic Committee, and the USA Bobsled and Skeleton Federation. Evans trained frequently at a US bobsled facility at Lake Placid in Essex County.
The athlete claims that she first came into contact with the chiropractor back in 2012, when she received treatment for a hip injury. From this moment onward, the bobsledder claims, she was subjected to inappropriate questions about her personal life. The athlete also alleges that the chiropractor touched her inappropriately. This touching apparently included groping of the genitalia.
According to Evans, the abusive chiropractor was well-known throughout the team. In addition, she alleges that the chiropractor video-taped her in a state of undress – as well as other members of the bobsled team. The lawsuit states that she, along with other members of the team, reported this inappropriate behavior. Apparently, these reports were dismissed. Eventually, the team decided to pay for their own medical services – out of their own pocket – rather than subject themselves to the chiropractor's abuse.
The Chiropractor Responds 
The chiropractor has responded to these allegations with a statement made by his attorney:
"Dr. Wilhelm wholeheartedly denies these baseless allegations," the statement said. "At no point did Dr. Wilhelm commit these heinous and disgusting acts that Ms. Evans now alleges started over a decade ago. Dr. Wilhelm has reputably served and protected professional athletes all over the world. Dr. Wilhelm looks forward to vetting these unfounded claims and will pursue all legal avenues to protect his professional reputation."
 Regardless of these denials, people are already drawing comparisons between this situation and that of Larry Nassar, the Olympic gymnastic doctor who eventually pleaded guilty to sexual assault of various athletes. It goes without saying that all defendants are innocent until proven guilty – but this could indicate a worrying pattern in US athletics.
Where Can I Find a Qualified, Experienced Personal Injury Attorney in New York? 
If you've been searching for a qualified, experienced New York personal injury attorney, look no further than Cohan Law, PLLC. Over the years, we have guided numerous plaintiffs toward positive results – including victims of sexual assault or harassment. These legitimate injuries can be life-altering and permanent in nature, leading to psychological distress on the greatest scale imaginable. Book your consultation today to determine the most appropriate course of legal action.
Source: 
ca.sports.yahoo.com/news/olympic-bobsledder-aja-evans-files-lawsuit-alleging-sexual-assault-by-team-chiropractor-165749215.html